click below to link:
Therapeutic Massage Helps With... Chronic Pain, Headaches, Lower Back Pain, Upper Back, Neck Pain, Fibromyalgia, Stress & Tension Relief, Migraines, TMJ, Relaxation & Calmness, Depression, Circulation, Accident Rehabilitation, Post-Op Rehab, High Blood Pressure, Range of Motion, Immune System, Insomnia, Sports Injury, Poor Posture, Allergies, Anxiety, Carpal Tunnel Syndrome, Joint Injury, Autism,
Elderly/Geriatric People, Homebound, Pediatric Clients, Sciatica, Oncology Patients, Stretching for Flexibility.
Massage Benefits Section


Natural Products for Personal Care, the Home, and More - Mountainside-Diversified.Com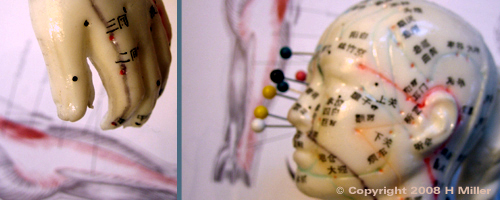 Massage Abstracts / Studies
Index of Scientific Studies proving the efficacy
and effectiveness of Therapeutic Massage
as a healing modality.
Massage Debunkers Debunked!
Some skeptics attempt to debunk
Massage Therapy as a effective treatment.
Here such arguments are addressed.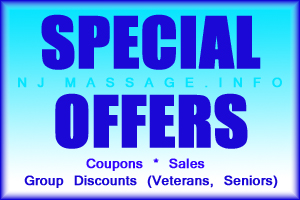 Pediatric Massage
Pediatric Massage: Mobile At-Home Therapeutic Massage in NJ
Pediatric Massage: A Growing Trend Backed by Evidence, Recommended by Many Health Professionals
Pediatric Massage (see Wikipedia's definition here) is fast becoming a growing trend among health-conscious American parents, as well as parents worldwide. This is being fueled by a combination of factors, including doctors recommending massage for their pediatric patients, as well as a plethora of new studies demonstrating that pediatric massage therapy can help with a number of childhood issues, and anecdotal accounts by children concur.
In fact, there are likely more benefits than are currently acknowledged; research on this topic, like most research involving Massage Therapy, is only in its infancy. As more studies are conducted showing favorable results, more researchers will be drawn to studying the very important topic of Pediatric Massage and Health. Presently, however, funding for such studies remains sparse. Even so, there are many studies that have already been conducted demonstrating that Pediatric Massage helps children in a number of ways.
Pediatric Massage is helpful for all ages of pediatric clients, including infants, toddlers, school age children in their pre-teen years, as well as adolescent teenagers. Each age group may benefit in different ways, but all age groups studied show consistent proof of benefit from Pediatric Massage Therapy. While Infant Massage is by far the most popular of these, Toddler Massage and massage for older pediatric clients is quickly gaining a foothold in our culture.
CPMT - Certified Pediatric Massage Therapists
Little Kidz Foundation™ Certified By Tina Allen at Ocean Medical Center, Brick, New Jersey
Massage For Pediatric Clients: Balancing Today's Busy Schedules With Relaxation and De-Stressing From Hidden Stressors
Children today lead more stressful lives than those of past generations. Anyone doubting the truth of this should take a careful look at their children's calendars and then try to compare their own daily and weekly schedule, when they were the same age. While being active and involved is essential for social, emotional, and cognitive growth, children do have their limits. Besides benefitting from regular sleep and careful eating, massage therapy for pediatric clients can help kids cope, aiding recovery from a fast-paced 21st century lifestyle.
Pediatric Massage Therapy is helpful with a number of conditions, from helping kids deal with stress to adjusting to change more easily. Therapeutic Massage should be individualized for each pediatric client's specific requirements and issues. Children suffer from stress overload just as grown-ups do. From the stress of test-taking, carrying a stack of books, and sitting all day in a chair at school, to dealing with family issues, parents quarreling, as well as dealing with peers, social standing, and even sometimes cliques, it's easy to see how children can lead silently tense and stressed lives. Massage for children can help unburden kids of their often overlooked stress.
Some stressors are physical, others emotional and psychological. Regardless of the cause, we tend to store stress in our shoulders and musculature. Because of this, a session of Pediatric Massage can help a child feel less stressed no matter what the initial cause. And kids are vocal; they will tell you how much better they feel afterwards! (View the studies here)
Pediatric Massage for student-athletes is a great training adjunct. There are some serious child-athletes out there in New Jersey and beyond! Pediatric Massage can help, whether for a dancer, gymnast, or even if your child plays softball, baseball, or soccer. From the anxiety of competing, to the stress of performing in front of a crowd, there is often a mental aspect to kids' stress even for purely physical activities like sports practice.
Pediatric Massage Therapists: A Caring, Communicative, and Experienced Massage Therapist Is Key
Pediatric Massage Therapy is not exactly the same as Massage Therapy for adult clients. While the same modalities and techniques are often employed for both children and adults, a pediatric massage therapist must work more closely with their client, paying more careful attention to pressure and technique, as children are more sensitive than adults, generally.
Pediatric Massage Therapists must excel at communicating intuitively with children, and have a patient, gentle, and caring manner, as kids appreciate these qualities in a therapist. Any Pediatric Massage Therapist without these qualities will not be of much help to their clients. An effective Pediatric Massage Therapist must understand the unique requirements, and challenges, of working with each pediatric age group.
Pediatric Massage Therapy: Studies Show Strong Results For a Number of Childhood Health Conditions
There are dozens of studies concerning Pediatric Massage and Health covering a wide range of health topics. Various studies from the US and abroad demonstrate that Pediatric Massage unquestionably helps reduce anxiety and tension in children. Relaxation is cited again and again in different studies as a major benefit. Pediatric Massage also helps with long-range improvements in cognitive and emotional development. , helping with children on the autistic spectrum, improving the cognitive performance of preschoolers, and helping kids to be less touch-averse, more extroverted, and have shortened latency to naptime. Sleep patterns, in general, were improved consistently in various studies.
Other benefits of Pediatric Massage include treating pediatric functional constipation, and gastrointestinal functioning. Studies show an increase in physical growth of infants, as well as an increase of immune system activity. increasing the weight of preterm infants is also cited. Healing and immune function were notably improved, according to the conclusions of the researchers conducting a different study.
Emotionality, sociability, and soothability temperament among infants all showed improvement in yet another study. Currently, most research is focused on the very young(Click here to view studies), but toddlers, pre-teens, and adolescents will all benefit from Pediatric Therapeutic Massage.(Click here for studies on toddlers, pre-teens, and adolescents) Massage has been shown to help with aggression issues among school aged children. Anecdotal evidence suggesting Pediatric Massage may help with bed-wetting led various researchers to conduct studies that suggest such benefits do, indeed, exist. (Click here to view studies)
Pediatric Massage: On-Site Massage At Home Works Best For a Number of Reasons
Mountainside On Site Massage Therapy travels to your home, and provides Pediatric Massage on site, where ever you are in Northern or Central New Jersey or New York City. Our experienced Pediatric Massage Therapists have logged in hundreds of hours working with pediatric clients and are highly recommended by parents and kids alike. Mobile Massage is great because parents need not take a chunk of two hours solid out of their daily schedule, and can save on gas as well. And for the children, most have stated that they prefer the familairty of their home surroundings to the massage spa, any day.
For an inquiry, please e-mail or phone us. We would be happy to speak with you and discuss Pediatric Massage for your children. We have discounted rates for sessions for more than one child, and parents can receive Therapeutic Massage alongside their kids. Siblings may also receive Pediatric Massage side-by-side. We also offer discounts for purchase of multiple sessions. (Click To Link to Our Kids Massage Page) And while Pediatric Massage is a valid healing modality, we also make it fun with our Mobile Kids Spa Parties and Massage Parties for Home or Hotel, a great way to celebrate a child's birthday or achievement. (Click here to link to our Kids Spa Party page)
Editorial Board, H. Miller, Content Editor

As Massage Therapists, our role as part of your health care team is clear.
We are not Doctors or Nurses, and cannot replace their vital services.
But the number of conditions that Massage Therapy has been proven to help with
grows by the week, as new research is conducted worldwide about the far-ranging effects
of Therapeutic Massage.

The Massage Benefits Section of this web site is dedicated to learning, and sharing,
information about evidence-based Therapeutic Massage and health. As Massage Therapists, we
feel it is essential for our clients to be educated about Massage Therapy, and
the state of current research. This site is owned and operated by H. Miller, and is a non-moderated platform.


Our mission, with regard to the Massage Benefits section of NJMassage.Info,
is to inform our clients, and worldwide web users browsing our site,
about Massage Therapy, with regard to various topics including
quackery, current research studies, as well as conditions that Massage
Therapy shows promise with, as supported by medical and university research.


The information provided on the NJMassage.Info web site is
for informational purposes only and should not be considered
medical, psychiatric, psychological or behavioral health
care advice. Nothing contained on the NJMassage.Info web site is
intended to be used for medical diagnosis or treatment or as a
substitute for consultation with a qualified health care professional.
NJMassage.Info displays advertisements and links to third party websites.
Mountainside On-Site Masage Therapy does not make any representation,
warranty, or endorsement of any product or service or the content
or accuracy of any materials contained in, or linked to,
any advertisement or link on the Site. All advertisements are clearly marked.
Ad proceeds may be used to help fund this site.

Page created April 21, 2011. Last modified 23 August, 2016.

Please click on the '@ Contact Us' button at bottom-left to access our inquiry form, or use the button at the top of this page. Feel free to also call us at 877 480 8038 for more information or to book an appointment.
Cash, PayPal, CashApp, GooglePay, Credit Cards, and Gift Certificates accepted. Insurance plans accepted: County / Municipal Health Care Plans (NJ), Independent Health Flex Fit, Preferred Care, No-Fault with Authorization
Note: We offer *strictly* therapeutic massage therapy. We do *NOT* offer as€nsual u'massage', in any form.